---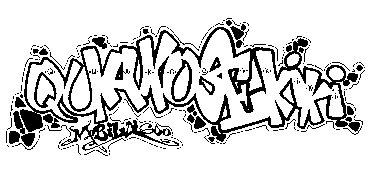 DIE QUAKOSEKISTISCHE HOMEPAGE
---
My final year of Computer Engineering in Espoo
At the moment I am completing my studies of Computer Engineering at Evitech in Espoo, which is near Helsinki in Finland.
On Monday, 23rd of August I arrived together with a fellow from the Fachhochschule Osnabrück, by ship in Helsinki. We are staying until the end of May 2000, which correspondence to two semesters. During this time I will study Computer Engineering at Evitech in Espoo and also do my diploma work, so that I finish the year with the Bachelor of Engineering.
We are having a 3 rooms flat, which we share with another german student from Munich. This flat is less than 10 minutes walk from Evitech and located in the center of Leppävaara.
My address in Espoo is :
Horst Ehrnsberger
Timpurinkuja 1a3
02600 Espoo
Finland
Tel. +358 9 5121625
Fax +49 69 791235459
email horst@ehrnsberger.de
The cheapest ways to call to Finland from Germany are :
3U, dial 01078, 17.9 Pfennig per minute, the whole day
Super24, dial 01024, 13 Pfennig per minute, 24 hrs (complete No. from Germany is then : 01024 00 358 9 5121625)
It is a bit more expensive to call from Finland to Germany.

I am presentlt doing my diploma work at Terranova.

Some pictures, which I made here can be found here : pictures
Off course there are already some pictures with a lot of snow ...

I am planing to visit Germany at the end of December 1999 and I will probably be back from Finland at the end of May 2000.

This is a table, showing, where I will be during the next year :
| | | | | |
| --- | --- | --- | --- | --- |
| August 1999 | September 1999 | Oktober 1999 | November 1999 | Dezember 1999 |
| Espoo (Finnland) | Espoo | Espoo | Espoo | Espoo / Wallenhorst (Germany) |
| in Espoo from 22.8. | | Tina in Finland | | visit to Germany from the 18.12.1999 - 9.1.2000 |
| Januar 2000 | Februar 2000 | März 2000 | April 2000 | Mai 2000 |
| Espoo | Espoo | Espoo | Espoo | Espoo / Wallenhorst |
| | Holidays in Lapland | Jokkl in Finland, Antje in Finland | Rainer & Sylve in Finland, Claudie in Finland | return to Wallenhorst at the end of the month |
---


DIE QUAKOSEKISTISCHE HOMEPAGE, http://www.quakosekiki.de, copyright by Hotte
---